Vinyl & Hardie Siding New Orleans LA
DO YOU WANT OR NEED NEW SIDING?
We specialize in vinyl siding and fiber cement hardie siding!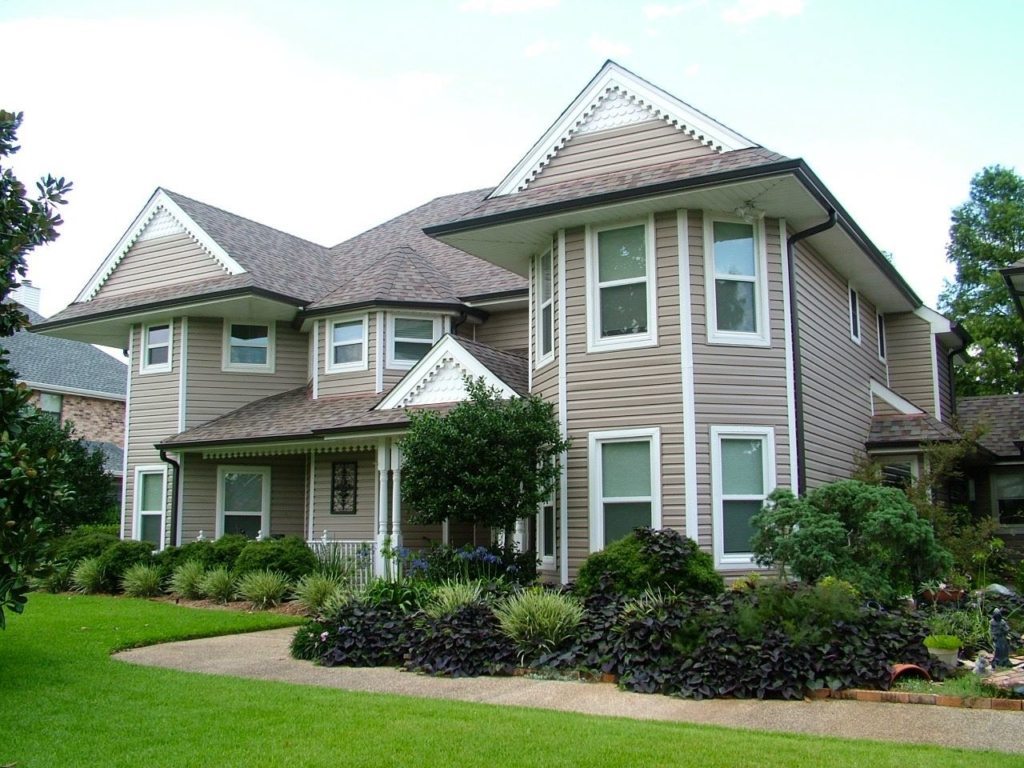 Accent Home Improvements is family owned.

Add that extra wow when selling your home.

We pride ourselves on being a local company that you can depend on.

All details of the job come in writing.

We communicate with you before, during and after the job.

We're licensed and insured.

We work hard to get your referral. This is one of the highest compliments we can receive from a customer.
New Orleans Siding
When it comes to making your home look beautiful, Accent Home Improvements knows that it's important to do the job right the first time. If you're considering building or upgrading your home with siding, call our experienced staff that can show you options that won't break the bank.
We offer:
• Vinyl Siding Systems
• Fiber Cement Siding Systems by James Hardie
Vinyl Siding New Orleans LA
Accent Home Improvements specializes in top of the line vinyl siding solutions for homes in the New Orleans, LA area. Because of factors such as: low maintenance, durability, lasting beauty and great value, vinyl siding has been the very popular choice for new or upgraded homes over the last decade. Our vinyl siding products also add value to the home and reduce cleaning time. Vinyl siding is far easier to wash and maintain than other materials. Vinyl siding systems are great if you are looking to go over your existing weathered wood problems and make your home look brand new again. We offer a wide range of vinyl siding styles by Certainteen such as: Cedar Impression, Fish Scales, and Cedar Board Insulated Siding. Let our professionals help you make a choice that is sure to match your tastes and bring out the best in your home's exterior.
Fiber Cement Siding Contractors New Orleans LA
Hardie board siding has become a very popular trend over the years. It's a product that has longevity and comes in a variety of textures and colors. If you're looking to protect your home from the unpredictable weather of south Louisiana, Hardie siding is your answer. It also has benefits of being fire resistant and "TERMITE" resistant. Here at Accent, we have various plank sizes that are in stock. Although any size can be special ordered, we consistently carry 7'', 6'', and 5'' exposure. We have many trim options to set your house apart from your neighbors. If you have an older New Orleans home, we can remove the old wood plank, insulate, plywood, Tyvex and then professionally install the Hardie board siding.
Please ask about Fiber Cement Siding by James Hardie. Siding options include: Prime Hardie and Color Plus Hardie. Custom trim to your specifications is available. A 30-year warranty is available on product (non-prorated), and a 15-year warranty is available on paint for Color Plus.
For more information please call us at (504)341-8178 for our Westbank location or (504)888-4733 for our Eastbank location.
Vinyl Siding | Fiber Cement Hardie Siding
Soffit and Fascia
Fypon Gable Decorative Trim
Ready To Get Your Project Started Now
Contact
Accent Home Improvements
Today!
Fill out our contact form below and we will get back to you ASAP.
Accent Home Improvements
2552 Crestwood Rd.
Marrero, LA 70072
Eastbank: 504.888.4733
Westbank: 504.341.8178
Follow Us On Social Media